President's Message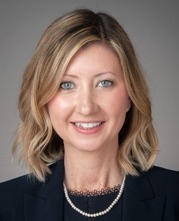 In 2019, the DBIA Florida Region will focus on activities that will align with the region's three-year strategic plan, which includes increasing engagement with both public and private owner agencies, expanding partnerships with Florida state colleges and universities, and providing learning opportunities that emphasize the impact of Design-Build Done Right and differentiate design-build approaches.
Our three-year plan aligns with DBIA National's "SEE" strategic initiative, which emphasizes stimulating, educating and evolving our organization.
Another goal for this year will be to position DBIA Florida Region as a problem-solving resource. In addition to promoting DBIA best practices and educational opportunities, the DBIA Florida Region has the ability to help the industry further by navigating design-build challenges, facilitating open dialogue and providing insightful solutions.
read more...