President's Message
Melannie Wright, Assoc. DBIA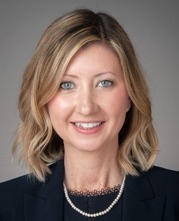 I trust this letter finds you, your families, friends, clients and colleagues well.
During this uncertain and anxiety-inducing time, DBIA, including the Florida Region will work to balance our mission with the safety of our members and attendees. The DBIA Florida Region executive committee is monitoring COVID-19 advisories daily to inform our decisions impacting Region meetings, classes, conferences and other events.
In alignment with CDC and local government guidelines and in an abundance of caution to keep our staff, volunteers and members safe, DBIA Florida will be replacing in-person meetings with virtual meetings for the foreseeable future and until it is safe to resume our prior practices.
As we continue to navigate these uncertain times, it will be important to maintain connectivity with our members with a focus on our commitment to:
Deliver Expertise
Ensure Access
Foster Collaboration
Inspire Innovation
Our Region will explore opportunities for virtual learning by tapping into courses offered by DBIA National and converting past or future local DBIA programs to virtual platforms. We will utilize various tools, including The Hub (
https://thehub.dbia.org
), our website (
www.fldbia.org
), newsletter, e-blasts and social media platforms to stay connected with our members and share information. Please monitor our website for information on upcoming virtual meetings and events. We have a number of chapter and committee meetings scheduled, and in June we hope to continue with our regular programming, including the
UNF Clay Shoot
and the course
Progressive Design-Build Done Right
.
Please know that your DBIA Florida Region family is here for you. If you have questions regarding DBIA; need advice for leveraging or adapting design-build procurement, contracts and project execution procedures in response to the COVID-19 situation; or have suggestions for program topics and virtual meeting ideas – please reach out and connect with one of our board members (
https://www.fldbia.org/region_leadership.php
).
Let's do our part to stay safe, be well, help protect everyone and keep our industry moving forward!
Melannie Wright, Assoc. DBIA
President
DBIA Florida Region
Melannie.Wright@rsandh.com