Board Nomination
TERMS OF OFFICE: JANUARY 1 THROUGH DECEMBER 31, 2024
Only members in good standing — per our current Bylaws — may nominate themselves or someone else for a position on next year's DBIA FL Executive Council or Board of Directors.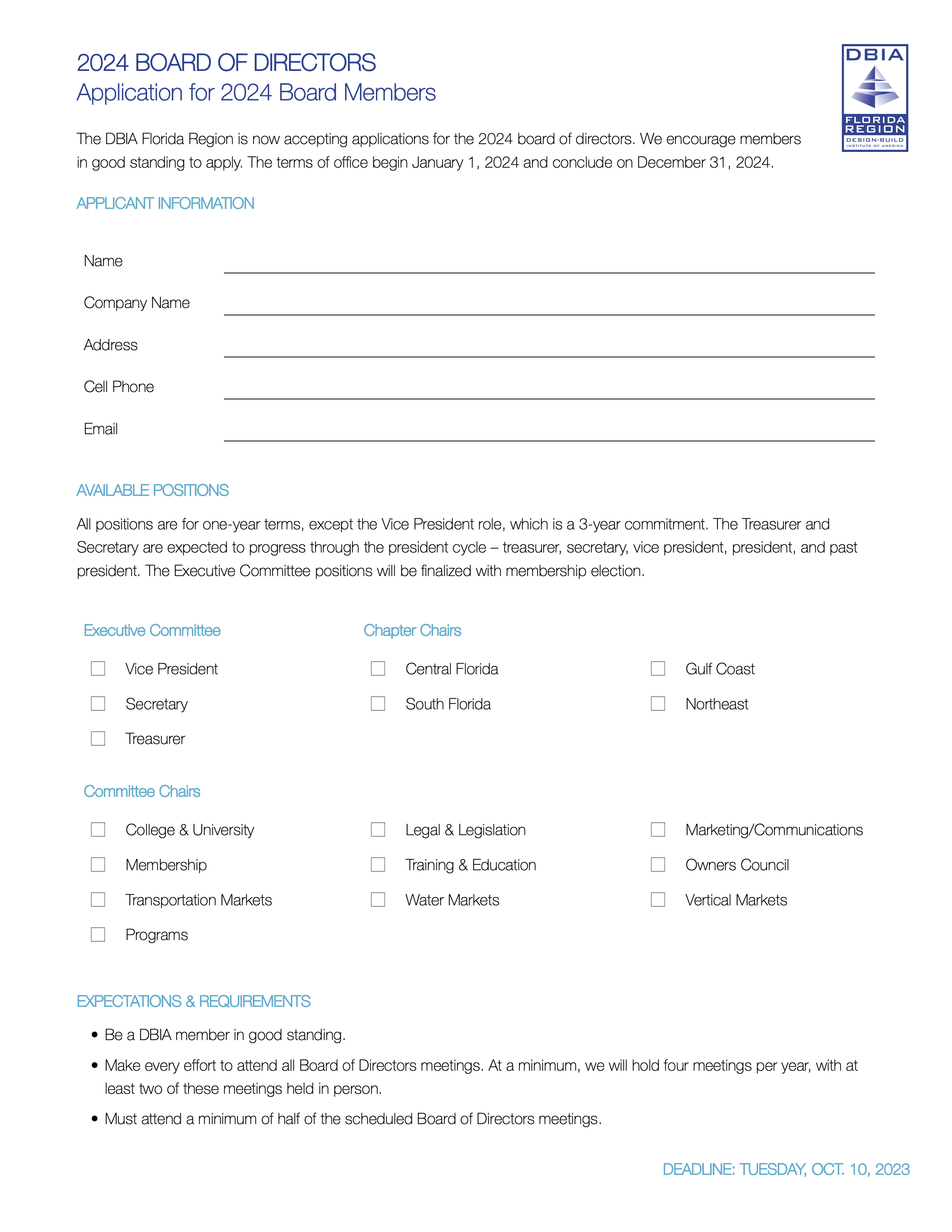 NOMINATION DEADLINE IS TUESDAY, OCTOBER 10, 2023 BY 6 PM.
Once a slate of officers is prepared, members in good standing will be given the opportunity to approve the slate and finalize our officer election at the annual meeting. Committee Chairpersons are appointed by the Executive Council.
Please note the Vice President position is a three-year commitment as this person, once elected, moves on to serve as President and then Past President of our Board. Other positions are elected for one year, with a two-year cap of service.
As always, there will be numerous opportunities to serve on a DBIA FL Committee. Should you prefer volunteering in this capacity, simply send an email to Karen Wallace indicating your interest to do so.
Please forward your completed form to:
Karen Wallace, Executive Director — kwallace@fldbia.org by 6:00 p.m. Oct. 10, 2023.