President's Message
Melannie Wright, Assoc. DBIA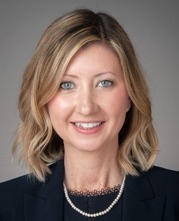 With opportunities for collaborative success increasing all around us, 2019 is an exciting time for the AEC industry. A robust economy, reduced regulations and a growing need to increase speed to market are creating tremendous opportunities to leverage the benefits of collaborative, design-build delivery. The use of design-build delivery maintains steady growth year over year (from $180B in 2013 to $274B in 2018 and a projected $324B in 2021) and continues to grow in key markets, and technology is becoming more critical to enhance collaboration, optimize efficiency and predict project outcomes (learn more by visiting
https://www.fminet.com/the-growing-world-of-design-build/
).
All of these factors together culminate into great opportunities for Owners and practitioners to cohesively drive growth and sustainability by leveraging the innovation, collaboration and best practices of design-build delivery.
To help Owners and practitioners make the most of these opportunities, DBIA Florida is progressing in its three-pronged strategic plan to Stimulate, Educate and Evolve.
Stimulate: We are enhancing knowledge sharing and collaboration by building relationships with associations active in the AEC industry.
Educate: We are developing presentation materials tailored to the needs of Owners and practitioners that provide an introduction to design-build.
Evolve: We are expanding programs to offer more value to members, and have already hosted several programs, including a design-build legal forum, tips for managing design-build risks through insurance and more. More exciting programs are on the way, including insight from AEC procurement professionals, networking opportunities for young professionals and the 2019 DBIA Florida Region annual conference.
The conference planning committee is hard at work, organizing a thoughtful event that will deliver educational value and networking opportunities at the Hyatt Regency Riverfront in Jacksonville in October. Attendees can expect to hear from local and national design-build leaders who will provide expertise, highlight best practices for fostering collaboration and inspire innovative thinking.. Topics of discussion will include the essentials of design-build for Owners and practitioners, an overview of best practices for design-build procurement and contracts, and Owners' and practitioners' forums, among many others.
DBIA ensures that everyone in our community—from practitioners to Owners to everyday citizens—takes advantage of the power of design-build to realize higher quality outcomes for today and thousands of tomorrows and we are excited to continue working with members to inspire both projects and futures.
Melannie Wright, Assoc. DBIA
President
DBIA Florida Region
Melannie.Wright@rsandh.com