President's Message
Melannie Wright, Assoc. DBIA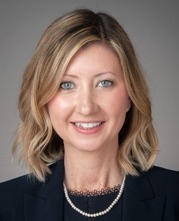 In 2019, the DBIA Florida Region will focus on activities that will align with the region's three-year strategic plan, which includes increasing engagement with both public and private owner agencies, expanding partnerships with Florida state colleges and universities, and providing learning opportunities that emphasize the impact of Design-Build Done Right and differentiate design-build approaches.
Our three-year plan aligns with DBIA National's "SEE" strategic initiative, which emphasizes stimulating, educating and evolving our organization.
Another goal for this year will be to position DBIA Florida Region as a problem-solving resource. In addition to promoting DBIA best practices and educational opportunities, the DBIA Florida Region has the ability to help the industry further by navigating design-build challenges, facilitating open dialogue and providing insightful solutions.
Our diverse group of board members has been specifically selected to achieve these goals. With a balance of owners and practitioners, marketing prowess and legal experience, our board is comprised of members who actively strive to improve the industry through their work.
We aim to invigorate the volunteers who make this region extraordinary with clearly defined expectations and our reorganized Board of Directors structure, which gives all chapters and committees a direct connection to DBIA Florida Region executives to which they report.
It's an exciting time for the DBIA Florida Region, as our educational committee will be launching our first student scholarship program, and all chapters will be working in concert to deliver more programming as we move forward. We're also looking forward to the annual DBIA statewide conference on Oct. 2-4 in Jacksonville – a city experiencing great growth and a growing use of design-build to keep pace.
Melannie Wright, Assoc. DBIA
President
DBIA Florida Region
Melannie.Wright@rsandh.com