President's Message
Melannie Wright, Assoc. DBIA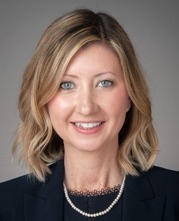 There's a better way to build. DBIA members are shaping the future, one successful collaboration at a time.
As 2019 comes to a close, it is a great time to reflect on our achievements as a membership association, and acknowledge and thank those who joined us on this journey to advance design-build best practices. Together, we accomplished many great things from valuable programs that explored technology and risk to our annual conference that offered diverse perspectives and inspired conversation to launching a student scholarship program to demonstrate our commitment to investing in our future to bringing home the first place trophy for the DBIA National design-build student competition. This has been an outstanding year!
DBIA Florida is grateful to our architectural, engineering, and construction professionals, as well as academics, students, and project Owners who dedicated countless hours sharing your expertise, providing access to design-build resources, fostering collaboration, and inspiring innovative thinking. You made this an outstanding year!
As we focus on 2020, DBIA Florida will continue advancing our three-pronged strategic plan to Stimulate, Educate, and Evolve with thoughtful attention to driving successful outcomes for you, your business, and the industry. We will continue to create opportunities for conversations and collaborations, and build partnerships across the entire spectrum of design and construction.
On behalf of DBIA Florida, thank you for your membership, leadership, and support, and have a wonderful holiday!
Melannie Wright, Assoc. DBIA
President
DBIA Florida Region
Melannie.Wright@rsandh.com