Project Awards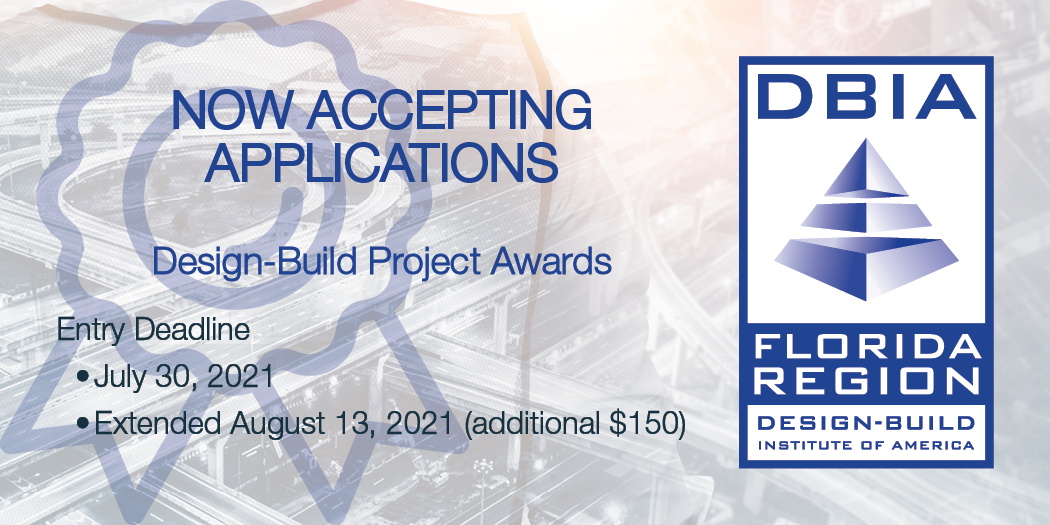 Project Award Submittals Are Now Being Accepted
Submission deadline:
Friday, July 30, 2021
EXTENDED DEADLINE
Friday, August 13, 2021
(A $150 extension fee will be automatically applied after July 30, 2021.)
Submission fee:
DBIA

Industry Partner Member:

$250*

Non-Member:

$

350*
*Subsequent entries receive $25 discount per each additional submission
DBIA Florida Region Award winners set themselves apart in the industry as the nation's best design-builders. Their projects are diverse but they share one common element — excellence. Now's the time to share your design-build project success by submitting your entry into the Design-Build Project/Team Awards competition.
The early deadline to submit for an award has been extended to 7/30/21. The late deadline has been extended to 8/13/21.

Prepare your awards entry in pdf format for uploading.